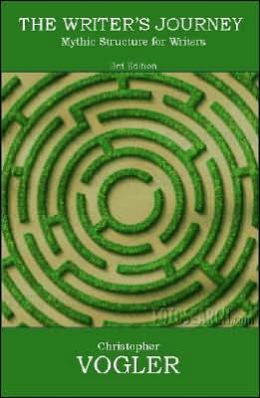 Christopher Vogler explores the powerful relationship between mythology and storytelling.
About the Book
Vogler's book takes the concept of the Hero's Journey by Joseph Campbell to build an approach to the craft of writing through guidelines in plot and character development.
For me, the strong point of the book is how thoroughly he melds the archetypes of the Hero's Journey with the stages of the journey, or the plot. He writes in depth about the protagonist or hero meeting the other archetypes and how these meetings help form the plot from the Call to Adventure and the decision the hero must make through the subsequent stages.
Vogler explores how the stages of the journey fall into the three-act structure. He presents a logical progression which gives a framework for both the story arc and the character arc. He takes us from the ordinary world of the hero through the call to Adventure, the hero meeting his mentor and crossing the first threshold into the story. The hero faces tests, makes allies, finds enemies. The ordeal of the story intensifies the ordeal until the hero finds his reward and begins the road back.
His use of movie examples fits comfortably with his style and makes the examples and points very understandable.
I recommend this book to both outliners and organic writers. Whatever your style or preference, Vogler provides a structure for building our stories that fits both styles of writing.
Disclosure of Material Connection: Some of the links in the page above are "affiliate links." This means if you click on the link and purchase the item, I will receive an affiliate commission. I am disclosing this in accordance with the Federal Trade Commission's
16 CFR, Part 255
: "Guides Concerning the Use of Endorsements and Testimonials in Advertising."